---
Kerzman Exteriors Testimonial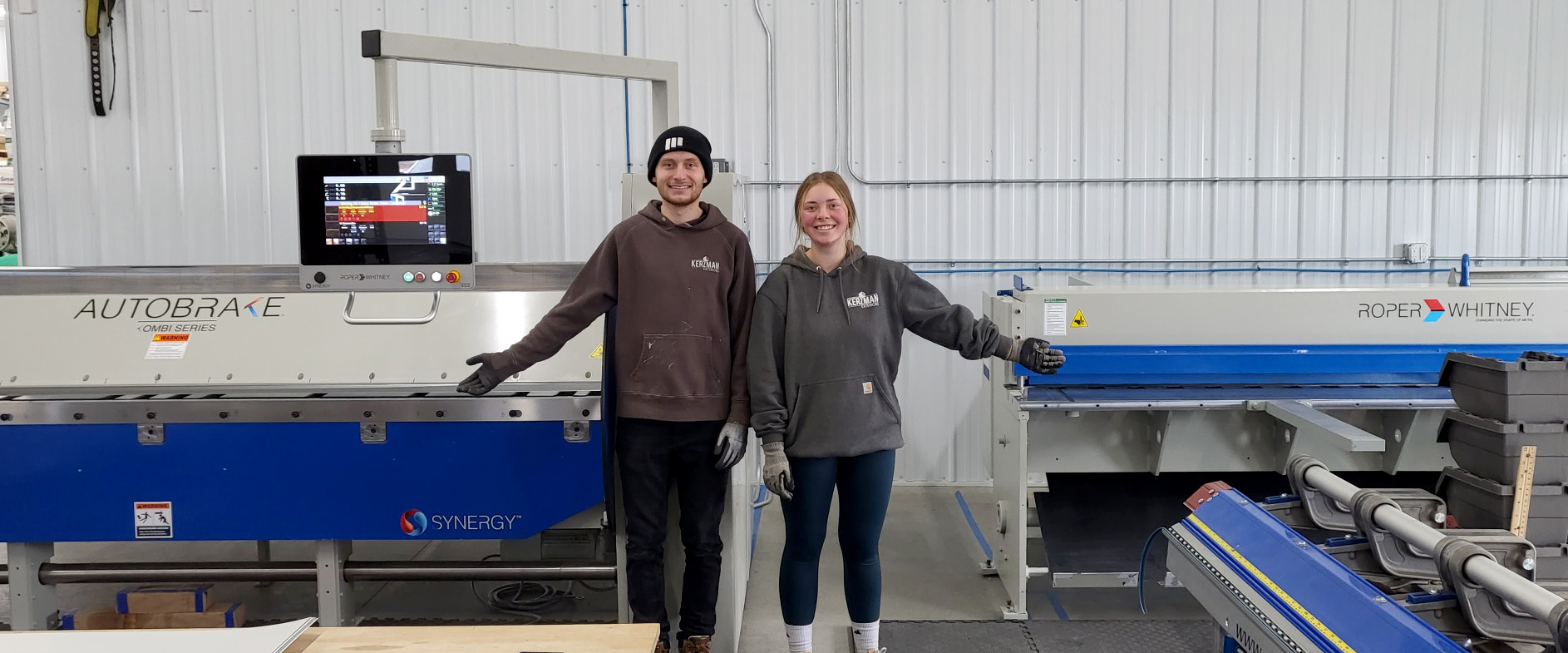 Kerzman Exteriors, Inc. specializes in apartment buildings and commercial structures.  They also service the residential housing industry. They are located in Richmond Minnesota.
"We were a very small company and grew quickly to about 15 employees. Our hand fabricating was taking too much of our time. Since owning Roper Whitney Equipment, we spend less time fabricating and the end result is cleaner, and more and precise.'' – Angie Kerzman
During your experience with our product and service, what was the thing you enjoyed or benefited from the most?
"Your training specialist came out and was one of the best, most knowledgeable people you could have hired. He did a great job of answering questions, spending more time on things we needed extra help with. He was considerate and most of all KNOWLEDGEABLE and so we are also knowledge because of it."
What would you tell someone who's considering our Products and or services?
"These guys are amazing from purchase to implementation. The time and consideration the company takes to make each customer feel like they are the only one!"
Did you face unexpected curveballs when implementing our product? If so, how did our team help you overcome those challenges?
"We had an issue with the electrical inspection and it was resolved quickly and the best professional manner! Top Notch!"
How was your experience with our service department? Examples: set up and training, and scheduling.
"Service was amazing… I sent an email and received a response same day. On their game!"
Are there any specific features you like about your machine? Mechanical or software?
"The safety features are really great! The computer screen is easy to read and the machines themselves are amazing! They do what we expected them to!"
Is there anything else you'd like others to know about our product or service?
"You've got to give credit where credit is due… THIS IS THE COMPANY TO BUY FROM!"
Recommended Posts
May 5, 2022
April 28, 2022
March 9, 2022