---
Nordstrom Metal Autobrake® Testimonial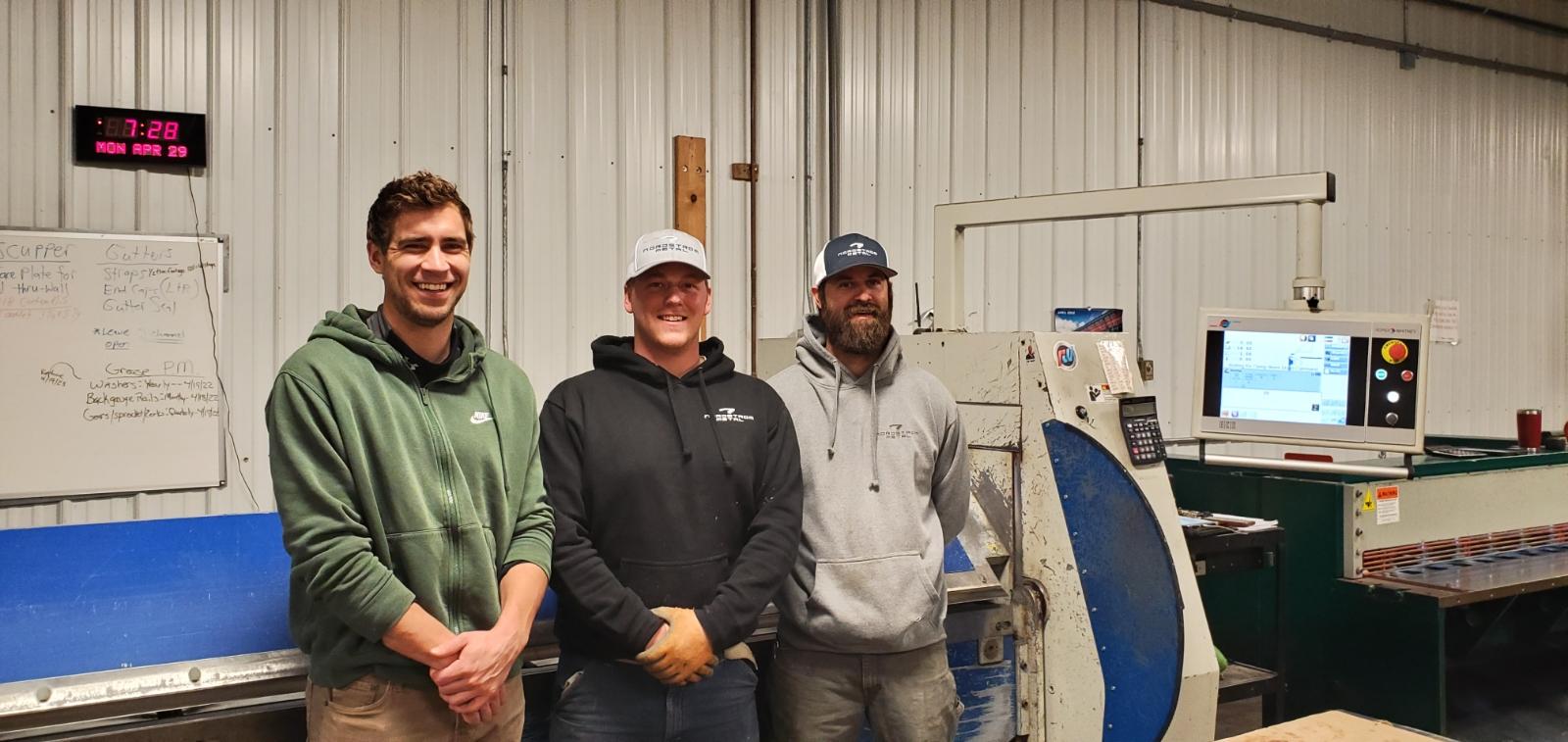 Nordstrom Metal – Rockford, MN
Hunter Young
"Nordstrom Metal used to sub contract out our brake forming material. We decided to buy a Roper Whitney and self-perform our own brake metal trims. We had many issues when we subcontracted out the brake forming material. Many issues were resolved once we had our own Roper Whitney brake. Our field installers noticed a significant positive difference once we starting using the Roper Whitney. Material being fabricated exactly to the measurements specified. This purchase took a huge burden off of our hands." – Hunter Young
When did you first discover Roper Whitney? And what impacted you to choose us for your machinery needs?
"We discovered Roper Whitney in 2016. We were interested in high quality machines with great customer service to help us through the learning curve."
What was your experience like with the purchase of our machines?
"We had some trouble shooting issues early on, but with the excellent customer service we were able to figure it out really quickly."
Since owning our equipment, how has your situation improved/changed?
"Since owning our own equipment our quality has improved significantly. We can now schedule, coordinate, fabricate in a timely fashion. Not having to depend on another company. Our costs have been reduced, while our quality has gone up. "
During your experience with our product and service, what was the thing you enjoyed or benefited from the most?
"The customer service help was the most beneficial. We were a new company in the industry, so we needed the extra guidance early on. "
What would you tell someone who's considering our Products and or services?
"That it's worth it to spend the money to fabricate high quality materials. "
Did you face unexpected curveballs when implementing our product? If so, how did our team help you overcome those challenges?
"We had some little glitches early on, Roper Whitney was able to help solve these without sending a service tech to our physical location. This saved time and money. "
Are there any specific features you like about your machine? Mechanical or software? Please explain.
"We like the option of draw mode and manual mode. This helps our new employees visual fabrication parts that they are unfamiliar with. "
How was your experience with our service department?
"The service dept was very good. From timely response, to scheduling, to shipping parts. "
Is there anything else you'd like others to know about our product or service?
"You can expect quality machines from a reputable company. "
Recommended Posts
April 28, 2022
April 20, 2022
March 9, 2022