W700 Coil Wagon
Introducing our Coil Wagon, a game-changer in material handling. With a maximum capacity of 1,100 lbs (500 kg) and compatibility with coils up to 27.5" wide, it ensures efficient and safe transportation. The adjustable handles cater to operator comfort. Its customizable wheel shaft guarantees optimal balance, preventing tilting or tipping. Built from high-quality materials, it promises durability and smooth maneuverability with a secure coil cradle. Whether in a warehouse or manufacturing plant, our Coil Wagon empowers you with confidence and ease in coil transportation.
Maximum coil weight 1,100 lbs.
For maximum 27.5" wide coils
Adjustable handles
Adjustable wheel shaft for best balance
| | |
| --- | --- |
| Weight | 100 lbs |
| Dimensions | 58 × 30 × 30 in |
Related products


Roper Whitneys AutoKut 100 Slit-to-Width and Cut-to-Length Line comes with an array of features and automation. The straightening and feed rollers and slitting shaft adjustments are automatically controlled with the touch of a button as opposed to manually adjusted via levers and gauges. It is intelligently engineered and economically priced for all of its users needs, designed for long term serviceability with all mechanisms on the outside of the machine. Slitter and guillotine blade changes are easy to perform and do not require disassembly of machine.
The AutoKut 100 has a maximum speed of 85 ft per minute and can accommodate coils up to 49″ wide. Materials can be slit in thicknesses up to 20 gauge mild steel and blanked in thicknesses up to 18 gauge. The AutoKut 100 comes standard with 5 pairs of slitting blades, the slitter blades can be re-positioned quickly and accurately with the simple setup gauge. Shear cycle time is approximately 1 second.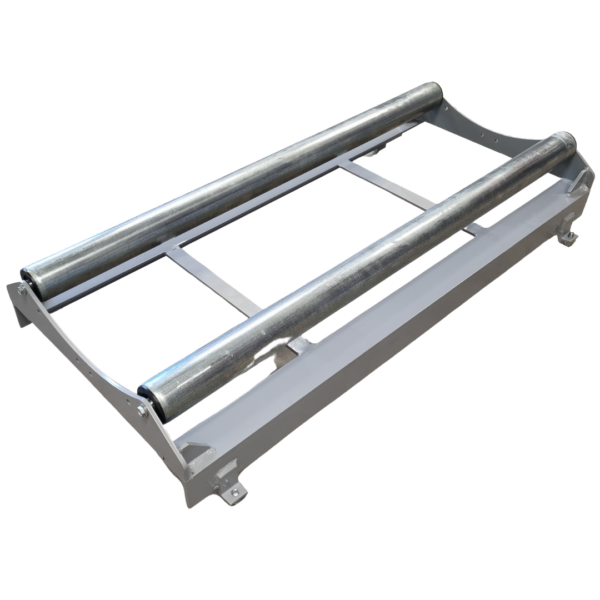 Introducing the C1250 Coil Cradle – a powerful solution for efficient coil handling. With a maximum weight capacity of 1,100 lbs (500 kg) and compatibility with coils up to 49 inches wide, it offers versatility for various applications. The C1250 provides adjustable roller distances of 11 3/4 inches and 15 3/4 inches, allowing customization for different coil sizes. Optional support rollers are available for enhanced stability, ensuring secure handling during transportation.