Don't take it from us, take it from the companies and individuals that rely on our machines day in and day out.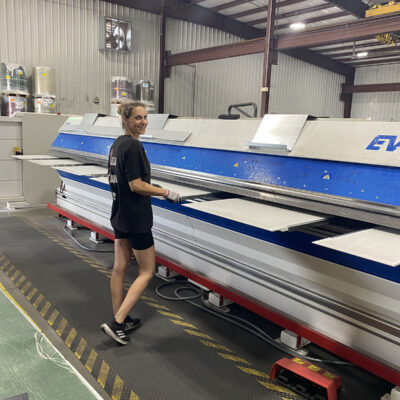 Amanda Tyler Trim Shop Manager at Metal Panels Inc Tulsa, Oklahoma
The D600 Evobend® machine is absolutely wonderful, it has been a fantastic addition to our trim shop
Metal Panels was looking for a solution to be able to efficiently bend more metal in a timelier manner with less physical impact on the operator. We were also seeking a more user friendly program software.
The evobend machine is absolutely wonderful, it has been a fantastic addition to our trim shop, and it has immensely helped in producing large quantity and difficult profile orders, producing them in a fraction of the time it would take on another machine.
We are able to work through numerous orders in a much faster fashion. Our operator is not struggling to walk to turn 20 ft parts. It makes folding trims a breeze. Additionally, we love the fact that it folds both up and down, and the software is incredibly user-friendly, eliminating the need for complex calculations on the operator's part.
When we received the Evobend machine, the support from Roper's service technician, was excellent. Lukas was great, and he worked through a few days, and went over more difficult profile writing to better prepare for us for anything we could encounter once he was gone.
Pictured: Andrea, Trim shop lead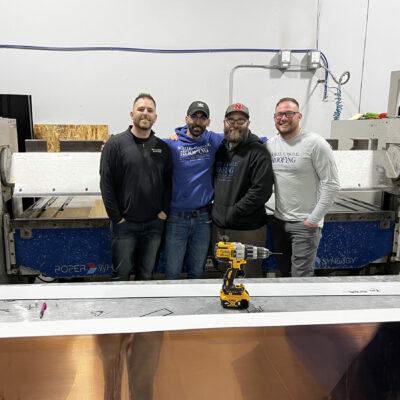 Ryan Augustine Metal Operations Manager At White Castle Roofing, Roca NE
With the Autobrake, we can now fabricate metal up to 8 times faster than we could with our old traditional break.
At White Castle Roofing, we were in need of a solution for fabricating our own roofing flashings and trim pieces. That's when we decided to invest in the Roper Whitney Autobrake in 2018. What sold us on the Autobrake was its capabilities. We particularly like the offline software seats that allow us to draw and import drawings at the machine with ease.
With the Autobrake, we can now fabricate metal up to 8 times faster than we could with our old traditional break. However, we probably benefit the most from the service aspect by Roper Whitney.
We recommend Roper Whitney to anyone looking for a fast-paced, accurate, and reliable fabrication solution. Their service team is very helpful and prompt with any questions or issues that may come up. They will literally fly a technician to your location to assist you if needed.
In summary, the Roper Whitney Autobrake has been a game changer for our roofing fabrication needs. We are grateful for the efficiency and reliability it provides, and equally thankful for the exceptional service and support provided by the Roper Whitney team.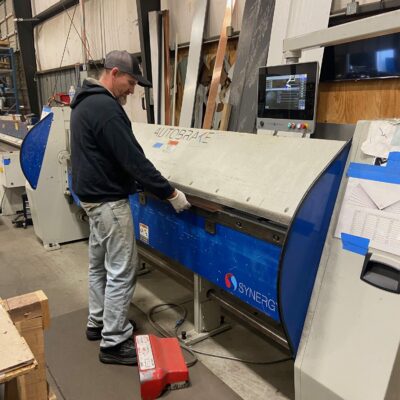 Brian Quinn CNC and CAD Technician at K&M Sheet Metal in Durham, NC
WE HAVE SEVERAL CNC FOLDERS FROM OTHER WELL-KNOWN COMPANIES, AND THE ROPER AUTOBRAKE IS BY FAR THE EASIEST TO PROGRAM AND IS THE FAVORITE OF EVERYONE IN THE SHOP.
At K&M Sheet Metal our production jobs were out pacing our folding capacity, and we had to get another CNC folder. Having just bought a (A competitors) new Brake the year before, we knew what we didn't want as we found several things with the brake and more specifically the software that we were not happy with.
The Roper Whitney Autobrake 1014 checked all the boxes on what we needed and wanted in a CNC folder. Easy to program, easy to operate & find the programs(s) needed, and most importantly reliability. The Autobrake has been a great investment for our company and is making us money every day. The brake has been reliable, and the maintenance has been very easy.
The FoldingUI software is the best software we have used in a folding brake. Most of our products are completely custom, so new programs are being written all the time. Having the option to write and save programs to the brake from my office computer is such a time saver. The ability to save programs in separate folders makes it easy for the guys in the shop to find the programs needed. Also having the preview simulation of the part has reduced bending errors.
We have used many Roper tools before and decided that between the software and the cost of the machine, the Roper Autobrake was the right option for us. We use our Autobrake for just about everything. Custom conductor heads, chimney caps, cornice, and finials along with basic edge flashings and gutters. We have several CNC folders from other well-known companies, and the Roper Autobrake is by far the easiest to program and is the favorite of everyone in the shop.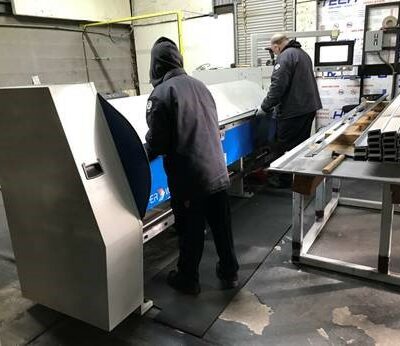 Mike Zeeuw President & Chief Operating Officer Quail Run phoenix AZ.
Our newest machine (Autobrake 1016) has features we'd always wished we had in the one it replaced
We have been using Roper Whitney products since 1986. They make quality equipment and have a great reputation in the industry. My recent purchase experience was excellent; Very smooth transaction. The friendly and knowledgeable staff were helpful at all stages of the purchase. Our newest machine (Autobrake 1016) has features we'd always wished we had in the one it replaced. The upgraded controls have been a big help in maintaining a customer database of previous or repeat orders. Also, the graphic interface is great."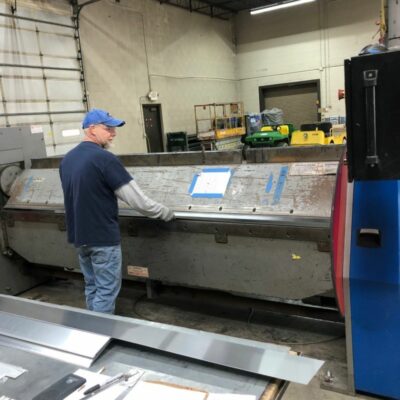 Jimmy Litten, Facility Manager - VM Systems Toledo, OH.
We have had the folder and shear for many years; they still work great and are easy to use.
My company, VM Systems in Toledo, Ohio, wanted the best equipment for our architectural crew. We chose the Roper Whitney Autobrake because the name has been well-known for a long time, plus we are a union trade, so we wanted to support an American-made company. We have had the folder and shear for many years; they still work great and are easy to use.  We just recently moved the equipment and asked Roper Whitney's service technicians to make sure everything went well through the move- they know the equipment well, and so does factory support. Don't forget about the Roper Whitney #5 Jr. Hand Punch!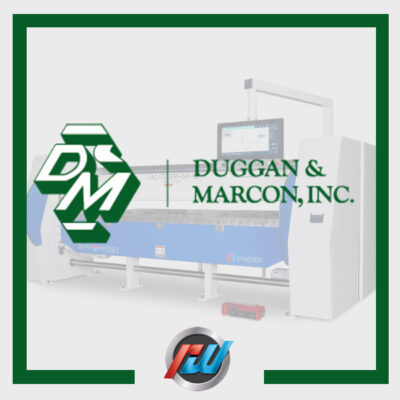 Michael Shevlin – Duggan and Marcon, INC. Allentown, PA
AMERICAN-MADE IS WHAT WE LOOK FOR
"We were looking to expand our fabrication capabilities. We are a Metal stud and drywall construction company that also does exterior finishes. We have found that during Covid our ability to get custom product was greatly impacted. We have a 90+ year history, so we decided that customers mean more and decided to find ways to provide required items to finish products, and self-fabrication has been the answer!
We are a Union Based company and American-made is what we look for to support the American working force. Four years ago is when we purchased our first Autobrake, and have since purchased a second. Both were seamless purchases, and we can't wait until we decide to purchase another piece to add to our capabilities.
The Roper Whitney team had the machine setup documents to include a complete checklist to ensure we were ready upon delivery and arrival of the final setup/ training team. Having a direct line to the sales team and a person that was knowledgeable about the product and its requirements was very helpful. Also, we experienced prompt follow-up and resolution to any issue we ran into during the process, and our machine was ready to ship before the projected delivery date."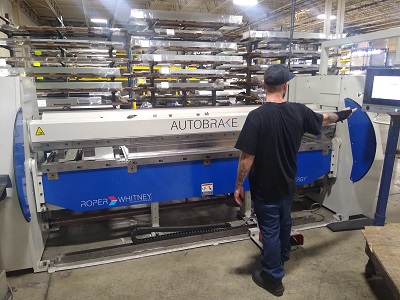 Tom Henning – Sjoberg Tool and MFG., Hartland, WI.
THE MACHINE RUNS LIKE A CHAMP, AND IT IS SIMPLE AND EASY TO WORK ON.
"Roper Whitney's machine matched what we were looking for, and the price was good. They also answered all our questions and didn't have a problem customizing the backgauge and tooling for us. The machine runs like a champ, and it is simple and easy to work on.
They are a good company that is willing to work with you on your project, to get it just right. Also, when we need help we get answers faster than other companies we deal with."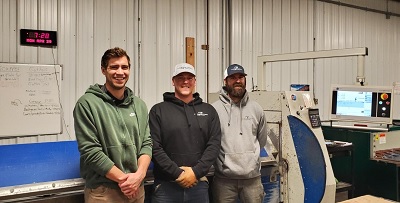 Hunter Young – Nordstrom Metal, Rockford, MN
THE SERVICE DEPT WAS VERY GOOD. FROM TIMELY RESPONSE, TO SCHEDULING, TO SHIPPING PARTS.
"Nordstrom Metal used to sub contract out our brake forming material. We decided to buy a Roper Whitney and self-perform our own brake metal trims. We had many issues when we subcontracted out the brake forming material. Many issues were resolved once we had our own Roper Whitney brake. Our field installers noticed a significant positive difference once we starting using the Roper Whitney. Material being fabricated exactly to the measurements specified. This purchase took a huge burden off of our hands." – Hunter Young
See Full Q & A Here – https://www.roperwhitney.com/nordstrom-metal-autobrake-testimonial/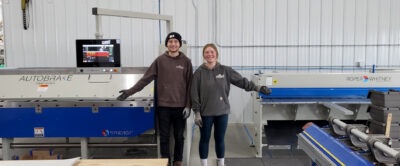 Kerzman Exteriors, Inc. specializes in apartment buildings and commercial structures. They also service the residential housing industry. They are located in Richmond Minnesota.
YOUR TRAINING SPECIALIST CAME OUT AND WAS ONE OF THE BEST, MOST KNOWLEDGEABLE PEOPLE YOU COULD HAVE HIRED
"We were a very small company and grew quickly to about 15 employees. Our hand fabricating was taking too much of our time. Since owning Roper Whitney Equipment, we spend less time fabricating and the end result is cleaner, and more and precise.'' – Angie Kerzman
See Full Q & A Here – https://www.roperwhitney.com/kerzman-exteriors-testimonial/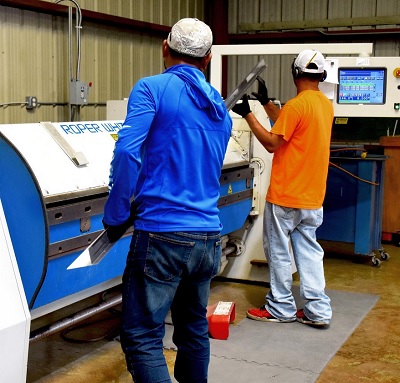 White-Herrin Metals - Kenner, LA
THERE IS NO DENYING THAT OUR AUTOBRAKE IS STILL THE BACKBONE OF OUR FABRICATION SHOP AND A LARGE CONTRIBUTOR TO OUR COMPANY'S GROWTH.
"We only have great things to say about our Roper Whitney Autobrake. Our current Autobrake is now a decade old; despite this, it is still dependable as ever. It has increased production tremendously, allowing us to bend large orders in record time. There is no denying that our Autobrake is still the backbone of our fabrication shop and a large contributor to our company's growth. Earlier this year, we started looking into their newer Autobrake models and quickly came to a decision to invest in another machine. In addition to their amazing equipment, Roper Whitney, and their family of brands all have phenomenal employees and customer service. We are looking forward to our continued relationship and delivery of our new Autobrake from Roper Whitney next year."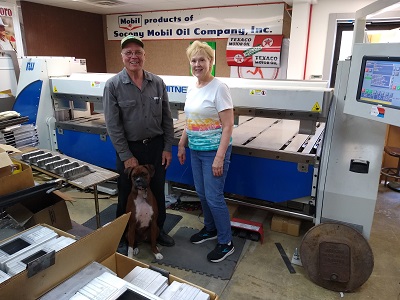 GAS PUMP HEAVEN
WE DO MULTIPLE THINGS IN THIS MACHINE, ANYWHERE FROM THE LARGE SKINS ON DOWN TO SOME SMALL FINGER PARTS AND WE USE THE MEMORY TO HOLD THE JOBS…
Our latest Autobrake testimonial comes from Andy Anderson, Owner of Gas Pump Heaven in Omaha, Nebraska. Gas Pump Heaven has been building and manufacturing parts for antique gas pumps since 1990, and since then they've become the nation's largest manufacturer of antique pump parts as well as replica gas pumps, gas station signs, globes, air meters and mostly anything you would have found at a service station "back in the day."
See it here: https://youtu.be/77PL-SGh3W8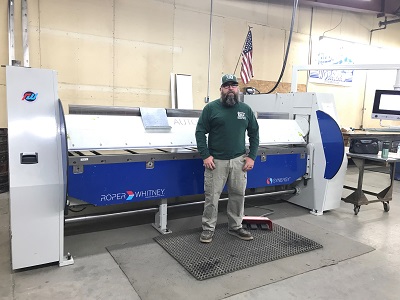 Nathan York – D&D Roofing and Sheet Metal, Sparks, NV
AS SOON AS I HAD MY ROPER 1014K UP AND RUNNING, IT WAS MAKING US MONEY' - D&D ROOFING AND SHEET METAL
Dear Roper Whitney,
I want to thank you for selling and Roper Whitney for manufacturing an excellent piece of equipment.
As you know, I was in the market for quite a while for an AUTOBRAKE. My company and I had decided after my extensive research, to purchase a European manufacturer's model as it was the same manufacturer of a machine we had decades ago. We were told it was the first of the model to be sold in the US and told it would satisfy all of my fabrication needs. It was very uncomfortable to operate and overly complicated to program and run. I had nothing but issues and considered myself lucky if I didn't have to call the manufacturer more than once a day to get the machine functioning so I could complete jobs. I wasted countless hours and destroyed material trying to jump through hoops to bend simple profiles with this machine. For almost a year I had nothing but issues from programming and simple functioning of my European model, not knowing from day to day if I would even be able to fabricate what my installers needed to complete jobs. In 16 years of operating this type of equipment, I've never had so many issues. I ultimately returned the machine to the manufacturer.
I then contacted you to look at and operate Roper machines of the capacity I required. You diligently researched contractors on the west coast that used those AUTOBRAKES and arranged for me to visit them.
As soon as I had my Roper 1014K up and running, it was making us money. Completing tasks without fail, functioning day in and day out, doing all that I asked of it. The ease of use, ease of maintenance, the taller table and the ability to switch to the segmented tooling in a snap had me grinning ear to ear. My 1014K was and continues to be a breath of fresh air. I've had my new Roper over 6 months and I've only had to call Roper service 3 times. Each time there was an almost immediate response and resolution, something else that was lacking with the European manufacturer.
I want to thank you and Roper for designing such a great, reliable piece of equipment, coupled with outstanding customer service that can be relied on without fail. You never know how bad you had it until you have it good. Our company certainly appreciates Roper Whitney's efforts to furnish equipment that can actually do what we require for our success.
See why American-made and serviced Roper Whitney products are "The Fabricator's Choice." Speak with one of our team members at 815-962-3011