Streamlining Industrial Fabrication with American-Made Solutions
If you are a professional in the metal roofing, siding, and trim industries, staying up-to-date with the latest trends and technologies is crucial. Roper Whitney is the go-to partner for both commercial and residential applications in the architectural metal and roofing sectors. By incorporating innovative technology and unique processing concepts, we empower our customers to overcome the challenges of architectural metal fabrication.
Flexible, User-Friendly, and High-Quality Solutions
Roper Whitney is committed to offering flexible, user-friendly software and high-quality machinery, all made in the USA, to help you create the right products in the most efficient manner. Our machines cater to a wide range of applications, integrating and automating your processes with low overhead and fast-response manufacturing. With American-made machines and support, you can rely on us for exceptional service.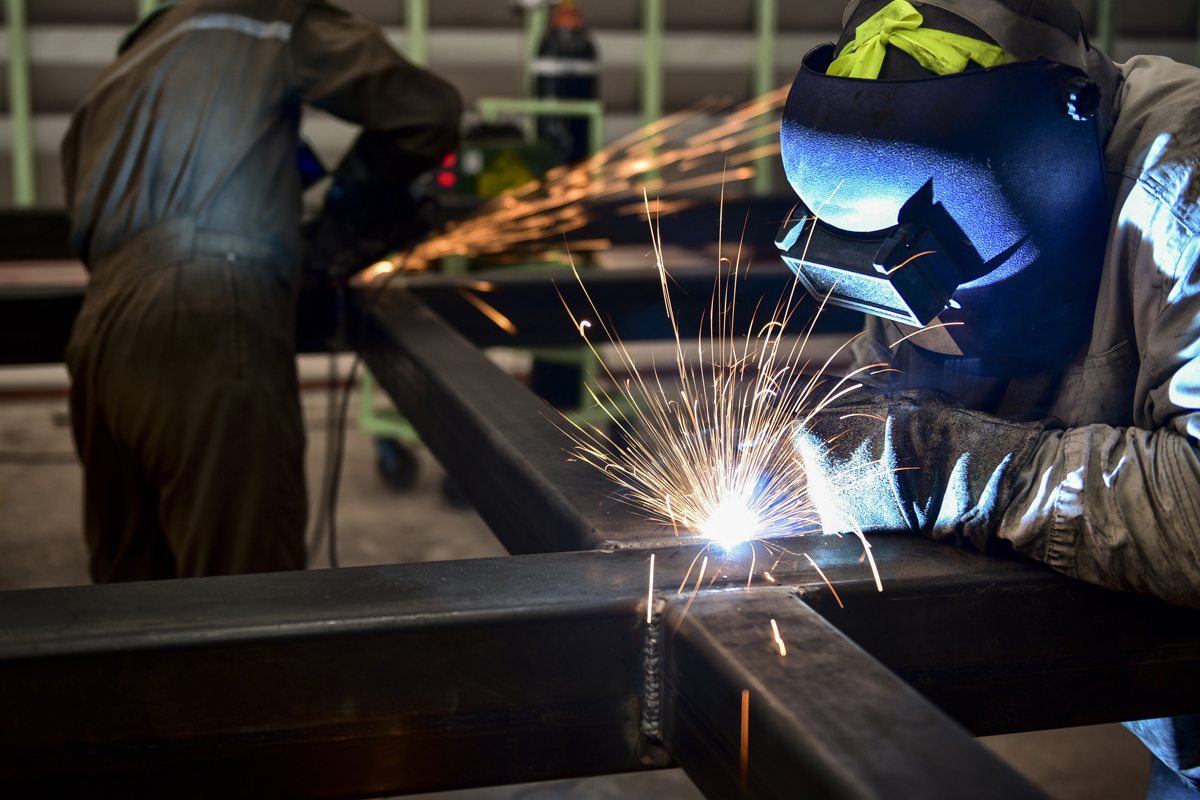 Roper Whitney's dedication to providing industrial fabricators with innovative, American-made machinery simplifies complex processes while maintaining quality and efficiency. Our line of industrial fabrication machinery ensures that you can create the right product and do so with excellence, positioning you for success in today's competitive market.
Comprehensive Industrial Fabrication Machinery Line
Roper Whitney provides an extensive range of industrial fabrication machinery for part manufacturing, including:
Autobrakes
Our patented, USA-made CNC folder. These computer numerically controlled (CNC) metal folders enable precise folding operations, enhancing productivity and efficiency.
PX Series Shears
These shears deliver accurate cutting capabilities for various sheet metal thicknesses, ensuring clean and precise cuts every time.
Autokut
Our cut-to-length systems facilitate efficient sheet metal processing, allowing customers to optimize material usage and minimize waste.
Synergy Software
Roper Whitney's Synergy software for CNC folders is a user-friendly solution that sets them apart in the market by optimizing job tracking and production management. The software empowers customers to effectively handle orders, keep an eye on inventory, and schedule production tasks with ease. Users have praised the simplicity of the interface, stating that it makes Roper Whitney's machines superior to those of their competitors.
Featured Machines


The heavy-duty AutoKut 160 Slit-to-Width and Cut-to-Length Line has been specifically designed customers needing increased slitting & blanking capacity in a compact machine. The AutoKut 160 is capable of slitting material in thicknesses up to 16 gauge mild steel and blanking up to 14 gauge. The AutoKut 160 comes standard with 5 pairs of slitting blades, the slitter blades can be re-positioned quickly and accurately with the simple setup gauge. Shear cycle time is approximately 1 second.
The Autokut 160's straightening and feed rollers and slitting shaft adjustments are automatically controlled with the touch of a button as opposed to manually adjusted via levers and gauges. It is intelligently engineered and economically priced for all of its users needs, designed for long term serviceability with all mechanisms on the outside of the machine. Slitter and guillotine blade changes are easy to perform and do not require disassembly of machine. It can accommodate coils up to 49″ wide.