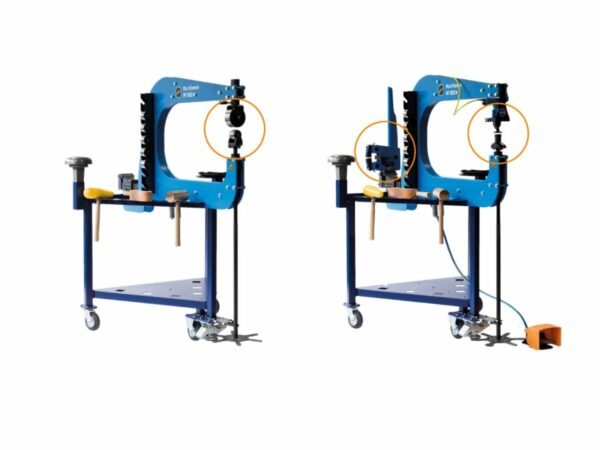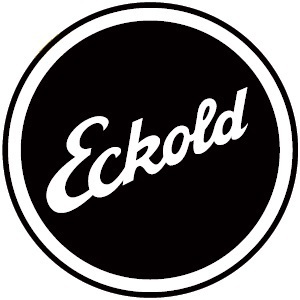 The MF 800 Multiformer is a complete workshop—all in one machine! It is an ingenious multi-functional machine for wheeling, planishing, shrinking & stretching and more. It is ideal for working on medium to large size work pieces: such as motorbike tanks, fenders, hoods, bonnets, door panels, etc. With a large throat depth, yet still compact, the MF 800 is mounted on wheels so that it can easily be moved around the shop.
Contact us to see a complete list of configurations.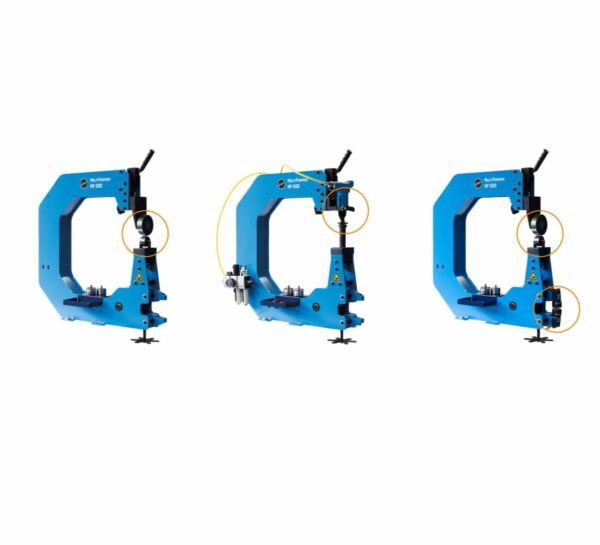 The Eckold MF 500 Multiformer is three machines in one! Multiple forming operations can be achieved: wheeling, planishing, shrinking & stretching. The concept is clever and sophisticated: The different modules fit on the same C-frame and transform it into a planishing hammer, english wheel or a shrinker/stretcher, based on your needs. A smart space-saving design the MF 500 is very attractive to professionals and private restorers, technical schools and artists.
Contact us to see a complete list of configurations.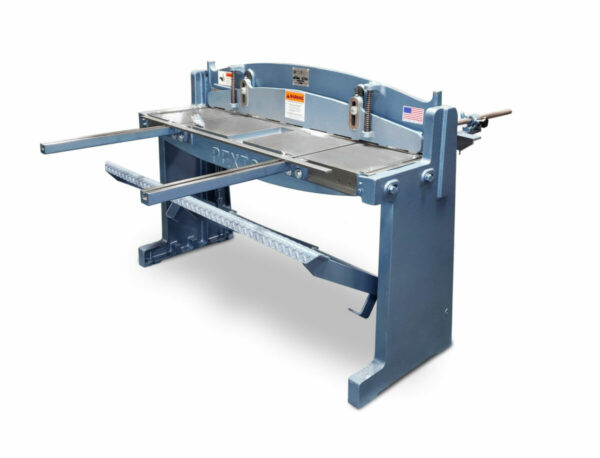 $

4,315.00

PEXTO foot squaring shears are the industry's most accurate. They are easy to operate and offer precise shearing, long life and dependability. All are provided with precise gauging and hold-downs for cutting accuracy. Maximum rated capacity is 16 gauge mild steel. No. 152 shears offer triple-action shearing which includes relief on both edges of both the fixed and moving blades. It eliminates blade-to-blade friction, provides "bite" to eliminate sheet movement under shearing stress and produces double penetration in the cutting action. This contributes to easier operation. The No. 152 will handle a 52″ sheet. *Lead times may be longer for this item.