48″ Pipe Handle
$43.00
The 48″ pipe handle provides additional leverage with minimal effort.
Related products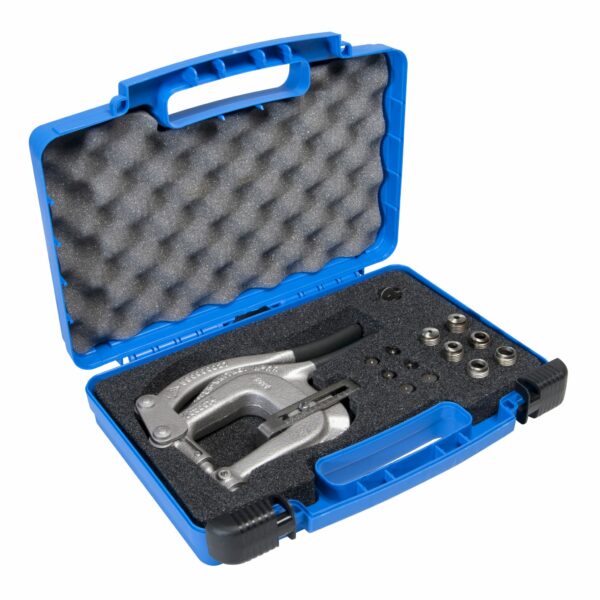 $

300.00
The No. XX has a deeper throat configuration than the No. 5 and can punch up to 3 1/4″ from the edge of the piece. The No. XX can also be used to punch light channels with a 1″ minimum inside dimension an a 1 3/8″ maximum flange. The No. XX is also available as a kit with a standard assortment of round punches and dies in a durable plastic box. Includes one 5/32″, 7/32″ 9/32″, 11/32″, 15/32″, nd 17/32″ round punch and die.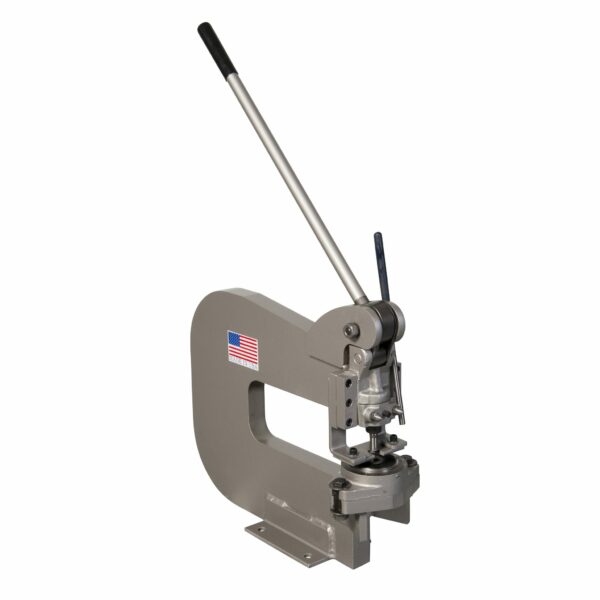 $

1,790.00
The No. 218 is ideal for prototype, short production runs and model shops. The adjustable die shoe permits the proper alignment of close fitting punches and dies to accommodate very thin materials as well as heavier stock. The 218 has a 12″ throat depth, 3/16″ ram adjustment and an optional cabinet base and a 12″ square work table. Includes standard equipment: One L8 punch holder, one No. 20 die adapter, one No. 40 die adapter, one 118- 2 3/4″ die shoe, stripper arms, one A6 stripper plate, and one 1/2″ round punch and die set.